Flash needed for audio alerts
IRC

Cloud

βeta
dismiss Your browser is having trouble using WebSockets. You may notice slower performance and delays as a result. If you're still having this problem after a page reload, try restarting your browser.
Your account has been deleted
IRC in the browser
Chat from anywhere and never miss a message. Stay connected even while you're offline.
IRCCloud is a subscription service but is currently free to use with some restrictions during beta. More info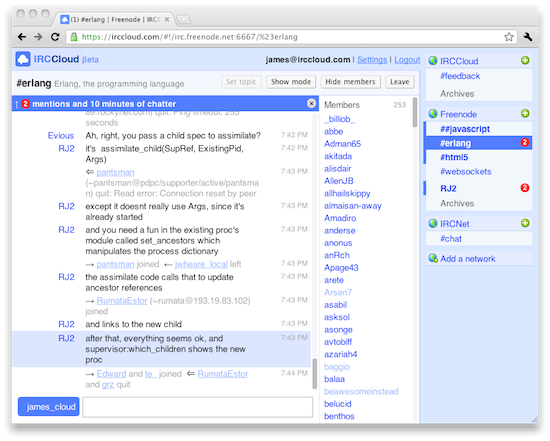 Join a new network